Road works on the N804 Hoenderloo - Arnhem May 16 to 24
Monday 13 May 2019
To extend the life of the asphalt, work is taking place on the road N804. This is the road that runs from the south to Hoenderloo.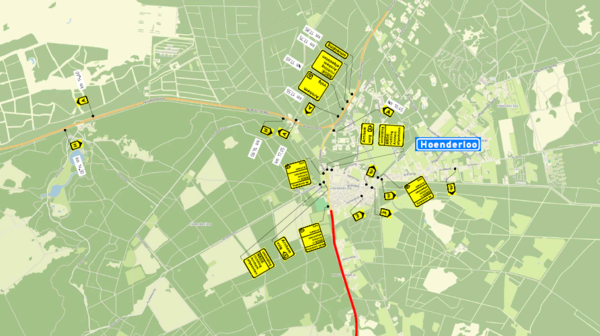 Preliminary work: May 16 and 17 (finished)
The road will be cleaned on May 16 and 17. On these days a slow moving cleaning vehicle is active. It is recommended to follow the redirect and drive via Otterlo, to prevent delays. If you do use the N804, you need follow the instructions of the traffic controllers carefully and drive slowly.
Road work: May 22, 23 and 24
The application of a protective layer on the asphalt is planned for May 22, 23 and 24. Under the influence of the weather, the work may be completed earlier or later. The work takes place on both the car and bicycle section. Traffic in both directions (Hoenderloo - Arnhem) is redirected via Otterlo. The diversion route is clearly indicated with yellow signs.
Accessibility Park
Visitors from the south can reach De Hoge Veluwe National Park via Schaarsbergen entrance: Koningsweg 17, 6816 TC Arnhem